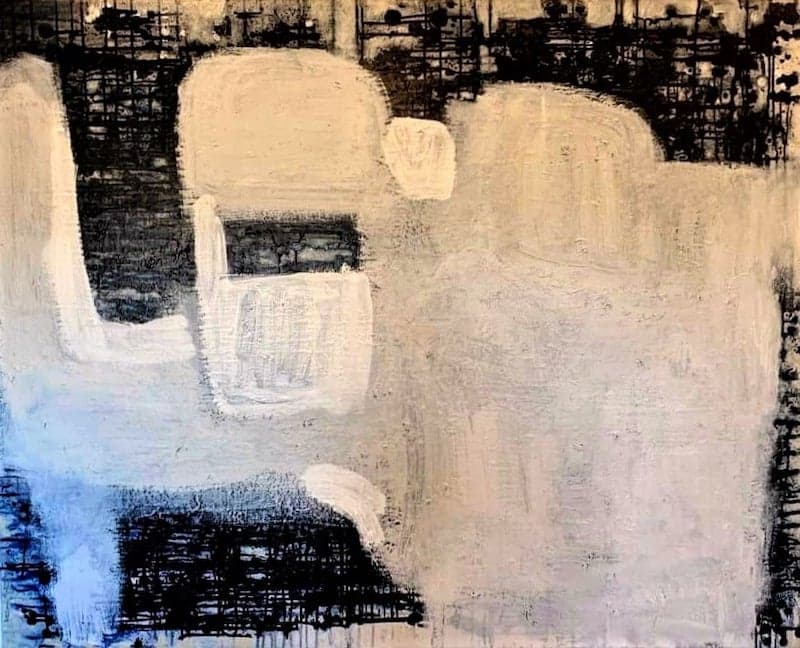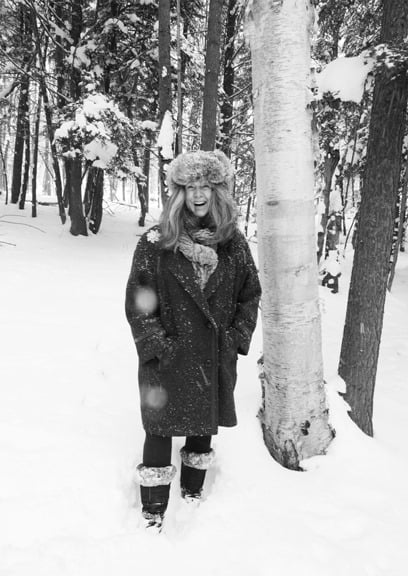 Artist Kate Brown at the Cabin in Muskoka, ON
From the beginning, my imagination was fueled on every front.
When I left the house, all I had to do was zip around the corner on my bike, cross the old turquoise door that someone had thoughtfully placed over the culvert that separated one world from another. Once on the other side, there were acres and acres of land along the shoreline of Lake Ontario. The beach went on for miles, there was forest and sand dunes and cliffs, fossils for the taking, swimming and skating on the marsh. I can still feel the warmth from lying on the shale beach. All this set me on a path of discovery, intellectually, physically and creatively. Another experience constantly contributing to my work is my close relationship with my younger sister who is sixteen months my junior. Witnessing her carriage fall from the third floor landing  had a profound effect on both of our lives. My sister suffered brain damage. Her view of the world has since informed, enriched and humbled me. I have tried to navigate what she could not. Because of her I see things differently.
After doing my undergraduate degree in Visual Arts at the University of Western Ontario, I went on to earn my MFA at the School of Visual Arts in New York where I lived for six years. Upon completion of my formal education, I was able to create a substantial body of work comprised of large black velvet tarpaulins painted with extract which were critically well received. You can view this work in the archived section at www.KateBrownArt.com
I moved to a remote northern cabin where I worked in solitude for six years. This is where my current drop paintings began. I used a constrained palette – blue, black, white, the colours of space and a medicine dropper to deliver the paint. Examples and further descriptions can be seen in this 2021 Ritz Herald article :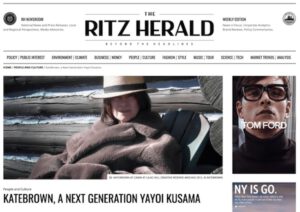 "I think of Kate Brown's work as a very loud quiet; a multidirectional stasis; a vast, deep, sweeping specificity."